Intelligent district heating solutions
---
Our broad product portfolio enables us to offer our customers solutions as a complete package. This ensures a highly efficient coordination between systems and control or visualization.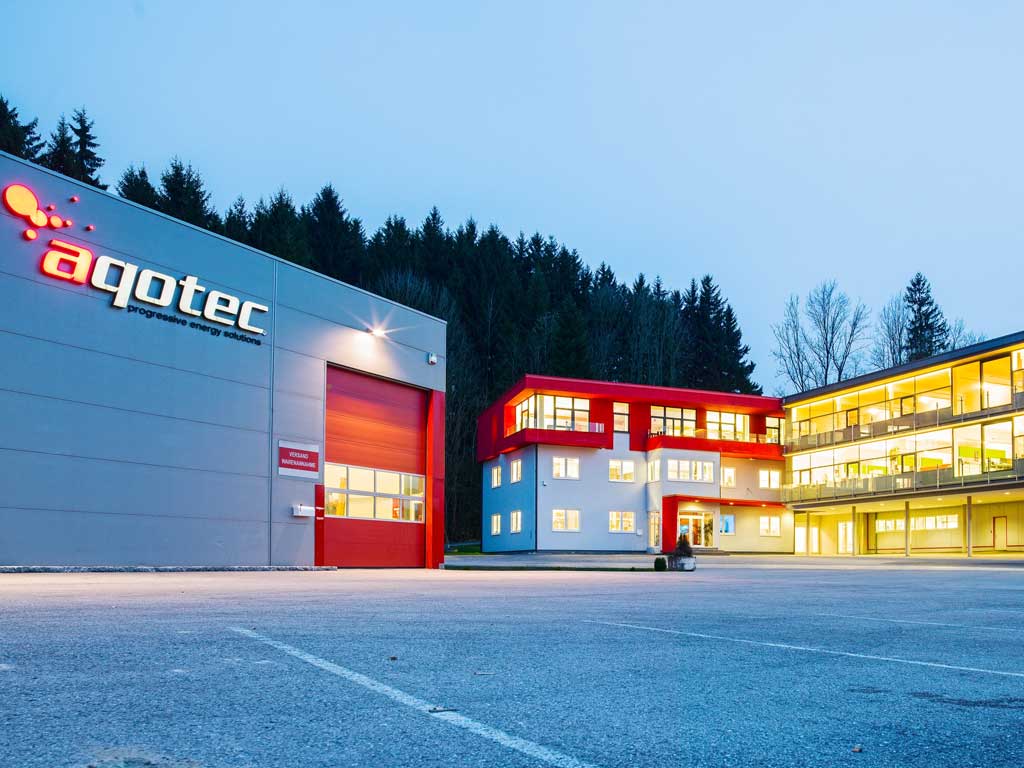 >15
DISTRIBUTION COUNTRIES
In addition to our standard products, the home stations "aqoLoft" and the smaller heat transfer stations "aqoClick", we are specialised in creating individual solutions for each customer.
An extract from reference projects
Successful projects of Bürger-Energie-Niedereschach In 2009, the "Bürger-Energie-Niedereschach" cooperative originated in Baden-Württemberg (DE). As a first project, a local heat pipe from the biogas plant to

[…]
For us it is of great importance to produce quality products with the help of optimized processes. Status quo is not enough for us and we strive to continuously develop our products and services.
Our expertise becomes your advantage
Due to the heat exchanger made of stainless steel with long thermal lengths, the transfer stations can be used in a wide range of applications.
The district heating stations aqoFrame cover the performance spectrum of heat transfer up to 18 megawatts. They contain all necessary components for connecting the building systems to the respective district heating network.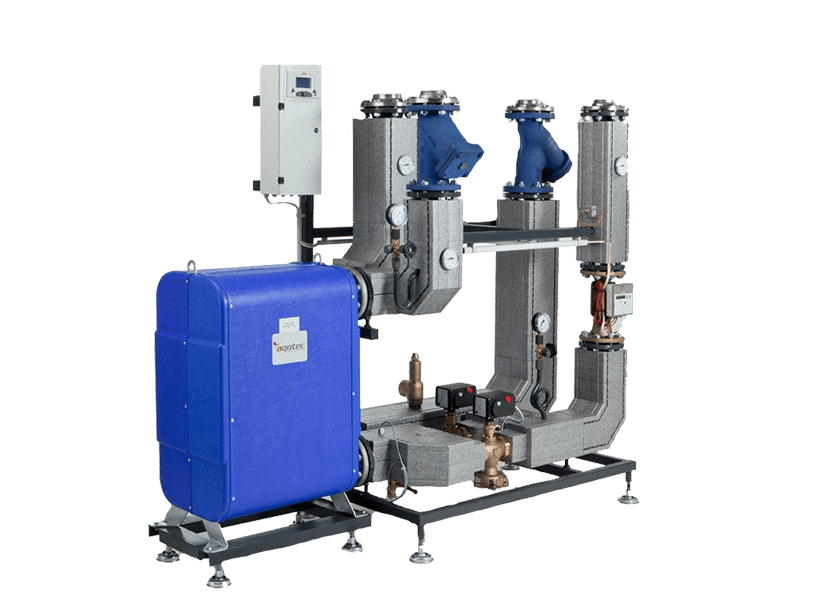 The visualization software aqo360°, which is specially designed for the use of heat customers, also provides "non-technical" people with a clear view of the secondary energy supply. Comprehensible graphics, which can be compared with each other in different ways, provide information about consumption, outside temperature, flow and return flow temperatures (setpoint / actual). Basic settings such as operating mode, setpoint and heating times can be individually adjusted and provide even more comfort.