Transfer stations for local and district heating
Our local heating stations and district heating transfer stations are available in different designs and with different outputs. We categorize our stations in small and compact stations (aqoClick - district heating station), larger stations (aqoFrame - district heating station) or special designs (aqoCustom - district heating station). We have been able to build the most unusual stations, especially in the case of custom-made products. (Cold stations, container constructions and much more)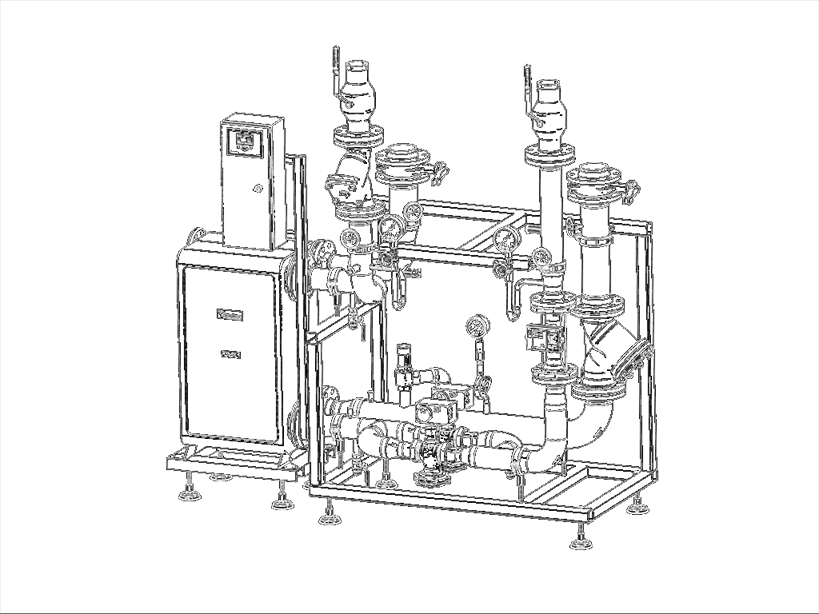 Our transfer stations for local and district heating at a glance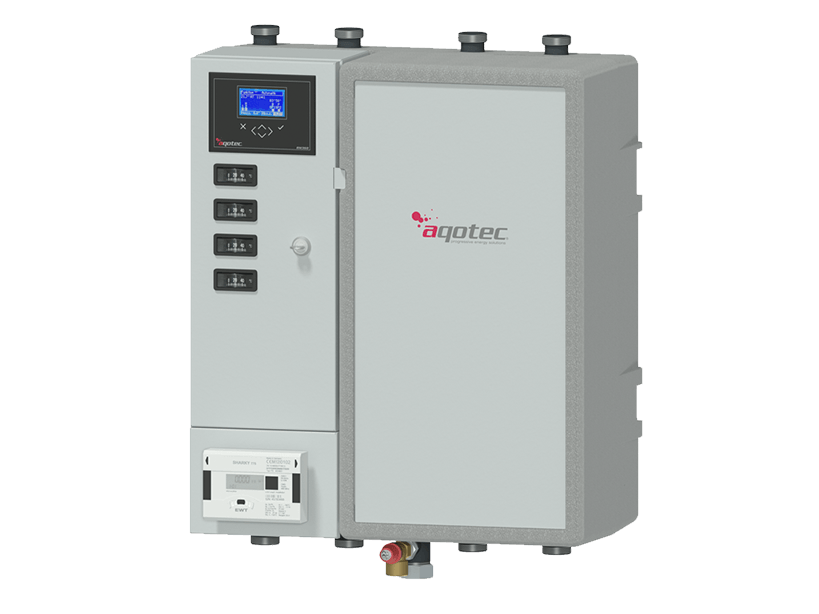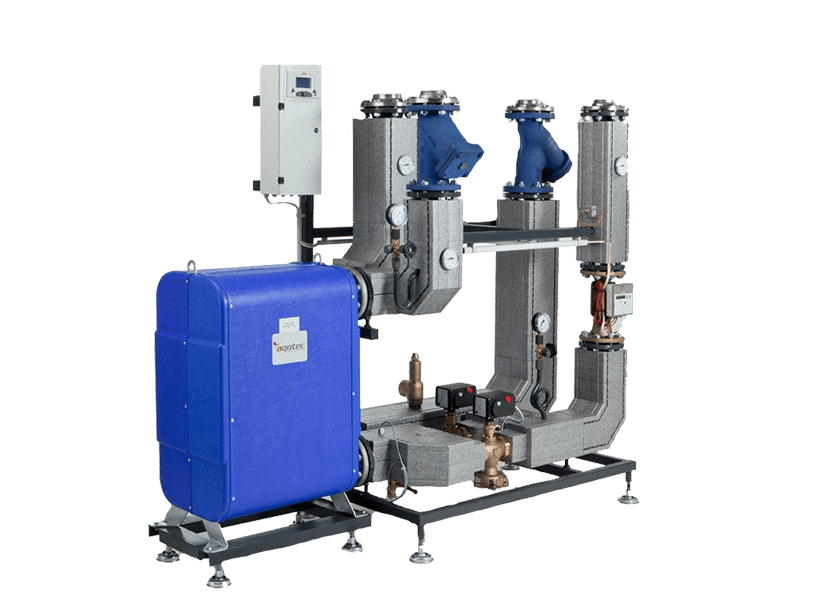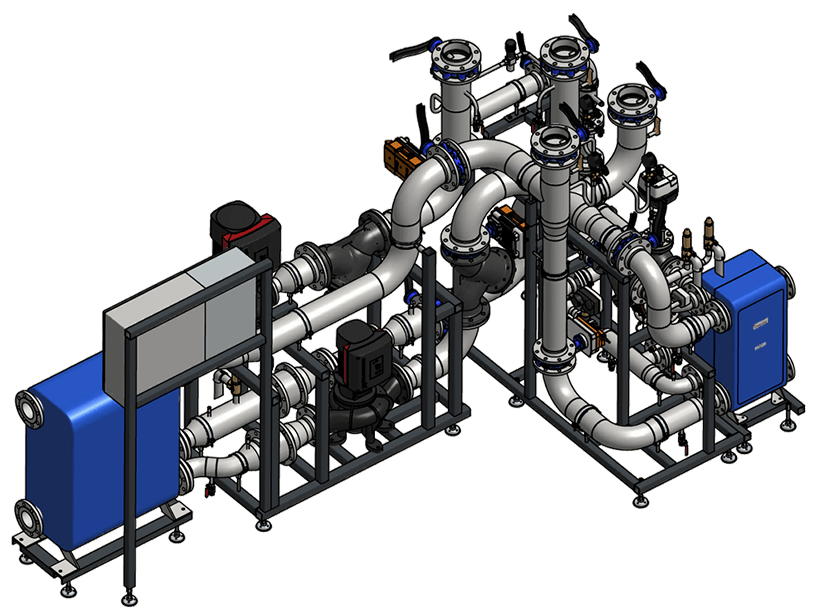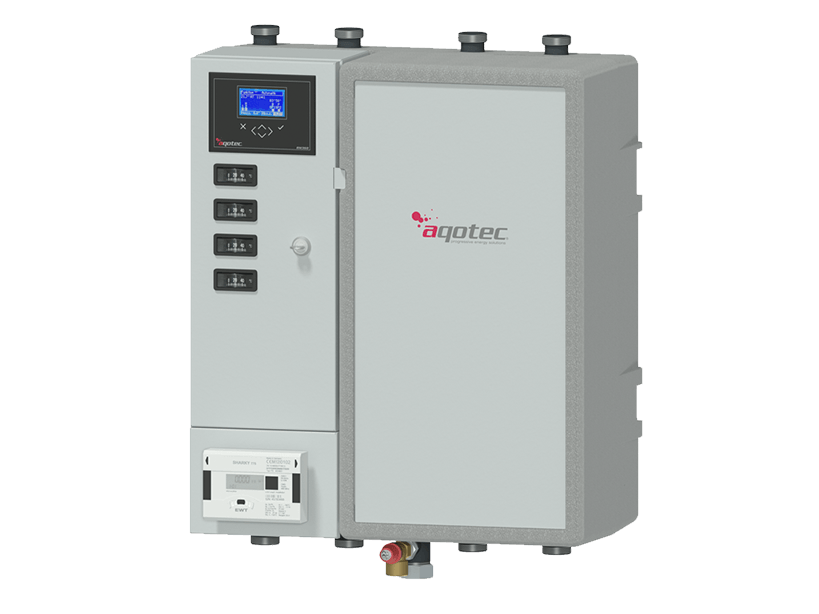 aqoClick S/L district heating station
The aqoClick is a compact district heating transfer station with hydraulic decoupling for local and district heating supply of buildings. Due to the heat exchanger made of stainless steel with long thermal lengths used in the aqoClick district heating station, the transfer stations can be used in a wide range of applications.
aqoFrame district heating station
The district heating stations aqoFrame cover the performance spectrum of heat transfer up to several megawatts. They contain all necessary components to connect the building systems to the respective district heating network. The basic framework is a stand frame made of square shaped steel tubes, which is coated with a special anti-corrosion paint and mounted on vibration-damped feet are mounted. The systems are individually adapted by our technicians to the requirements of each customer. Capacities of up to 18 megawatts are possible. In more complex cases or on request, this is done by 3D planning in our design department. Furthermore, there is the possibility to divisible the plant for a better installation. The stations are hydraulically adapted to the control requirements of the customer in order to always guarantee an energy-efficient control.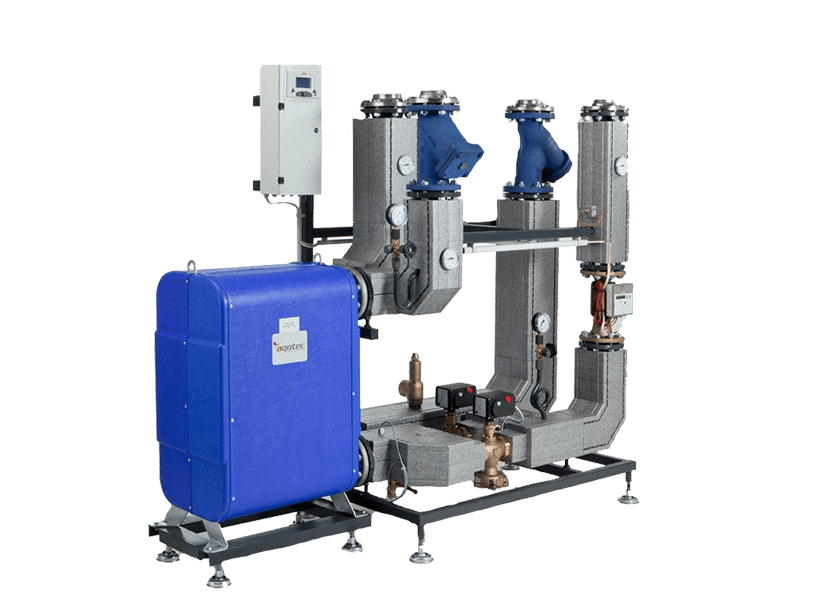 aqoCase heat transfer station
The basic framework is a stand frame made of square shaped steel tubes, coated with a special paint and mounted on height & vibration damping feet. The district heating station has detachable service doors at the front and rear. These can also be made lockable if required. Perforated plates on the long sides ensure a good thermal flow. The primary and secondary connections are located at the top as standard. For maintenance reasons, the heat exchanger of Case III is mounted on the outside on its own vibration-free frame. Depending on the design, the capacity of the systems is selected up to a maximum of 1000 kW.
aqoNPS local heat buffer storage tank
In our fast-moving times there is a need for products that are quickly installed, require little maintenance and are reliable at the same time. The aqotec local heat buffer storage tank "aqoNPS" is the hydraulic all-in-one solution.
The perfectly coordinated system is based on stratified buffer operation independent of heating sources, hygienic hot water preparation and the operation of low and high temperature heating circuits.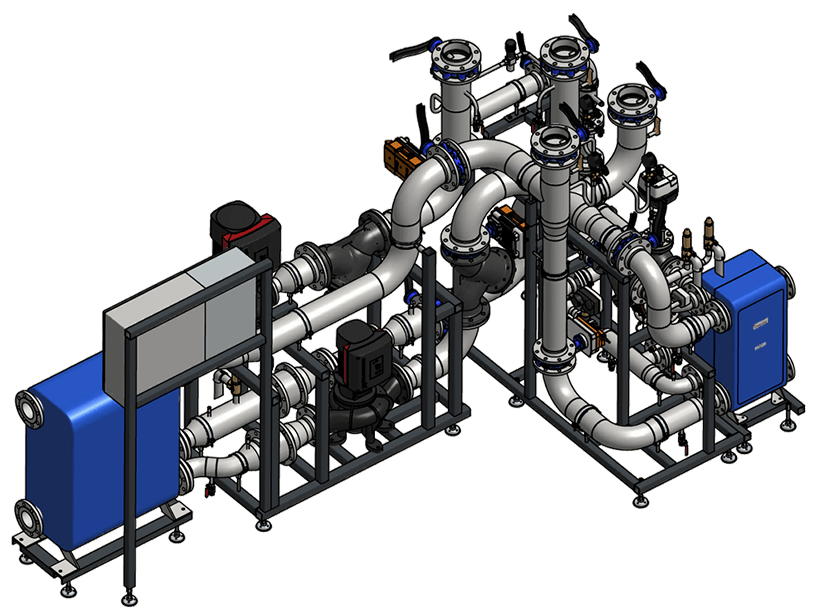 aqoCustom special plants district heating station
Completely custom-made products adapted to the conditions on site or our container solutions, which can be delivered to the construction site ready for operation. The MSR technology of the plant is already prefabricated and tested in the factory so that it can be quickly commissioned on site. Depending on the special requirements of the customer, an individual software solution is developed in connection with the heat network.
These system components can be installed already insulated and ready for installation at their specified location. In this way a smooth production and commissioning as well as a cost-effective and technically high-quality design can be achieved.