Home stations aqoLoft
Modern heat supply for heating and hot water in residential buildings means highest energy efficiency with maximum user comfort and demand-oriented supply security at the same time.

- Operation without proportional flow controller
- No summer bypass required
- Flat construction
- Heat generator-independent
- Larger home stations - therefore higher draw-off quantity possible
- Stepless adjustment of the derivative temperature (20°C to 70°C)
- No increased cold water pressure required
- Maintenance and service arm
- Simple commissioning
- WW temperature for summer operation can be regulated economically
- With WW-tapping very cold system return - therefore very high efficiency

Our home stations at a glance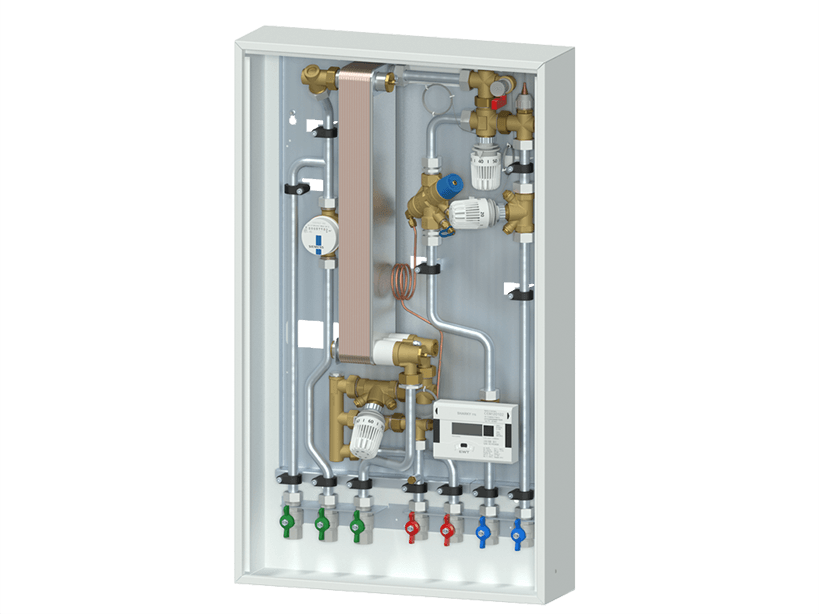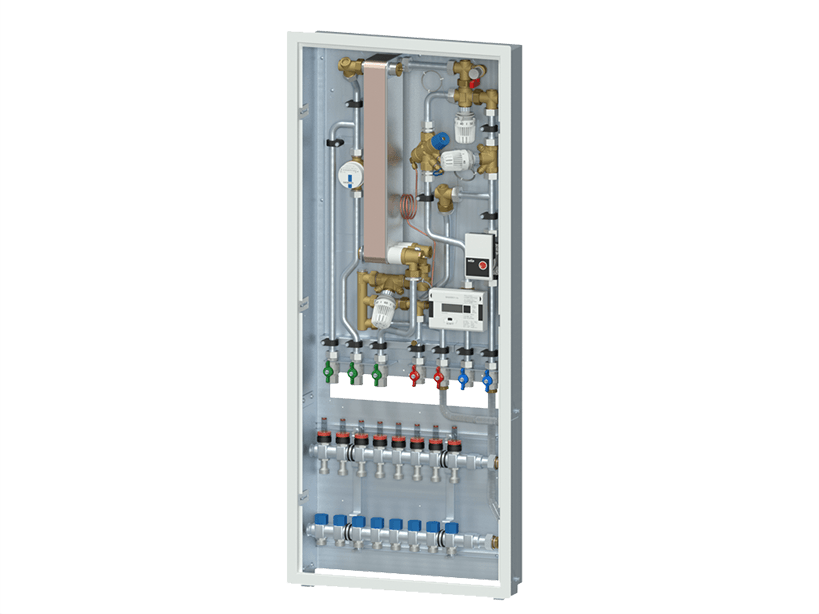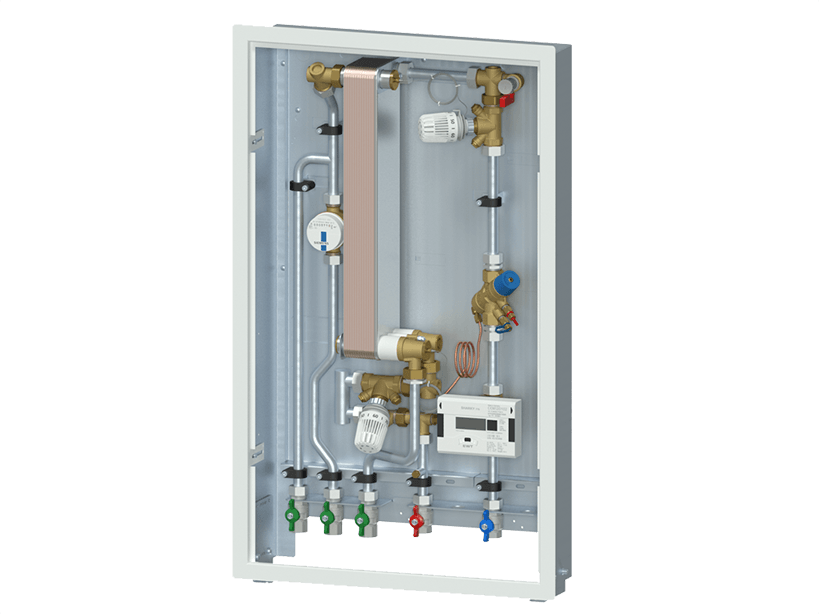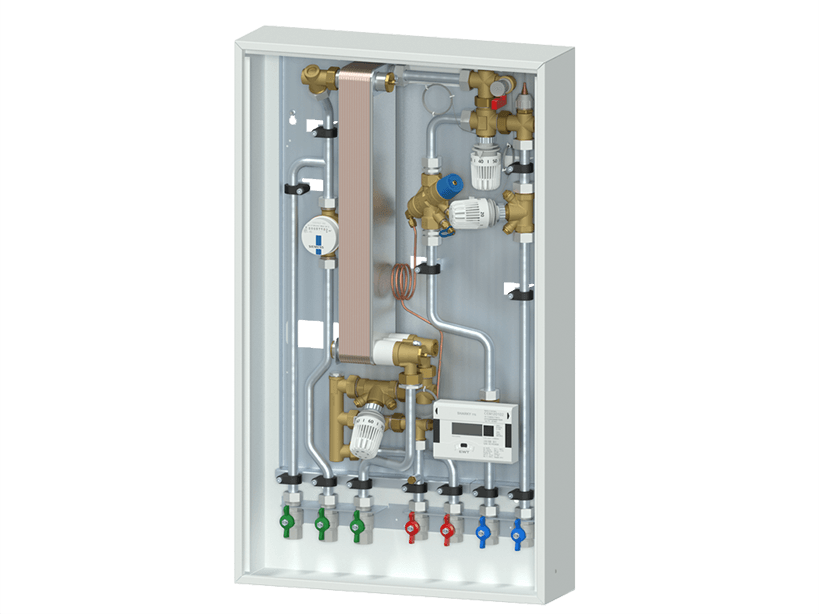 aqoLoft - DHK
The aqoLoft DHK is one of the standard products of aqotec home stations. In principle, this model is equipped with a direct heating circuit and is therefore suitable for radiator heating. In addition, there is the possibility to supplement the aqoLoft DHK with extension modules.
aqoLoft - GHK
The model aqoLoft GHK is also one of the best-selling home stations of the brand aqotec. With its mixed heating circuit, this home station is perfectly suited for panel heating. Optionally, the aqoLoft GHK is also available with a separate direct heating circuit for bathroom radiators. As with the DHK model, this aqoLoft has expansion options.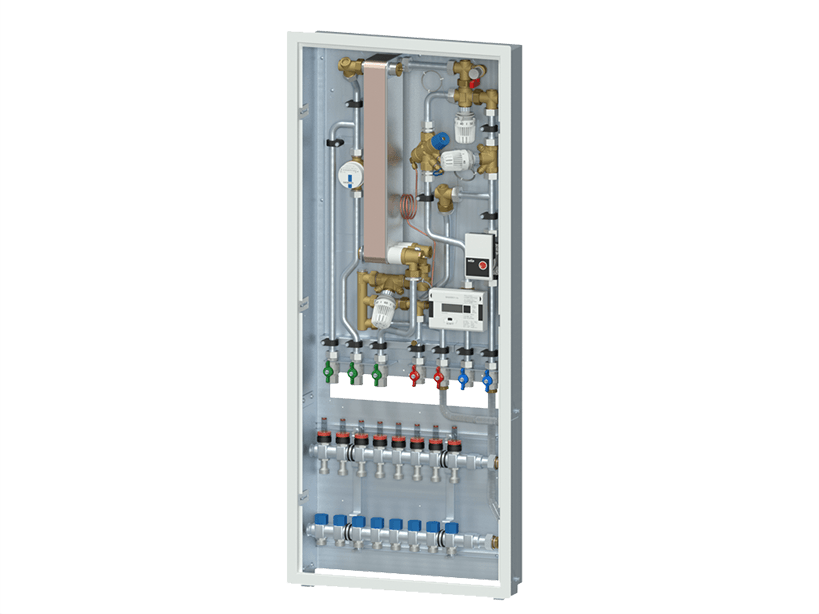 aqoLoft - GHK - FBH
The aqoLoft GHK-FBH is similar to the model GHK. This also has a mixed heating circuit. In addition, the home station GHK-FBH is equipped with a floor distributor and an adapted housing. This station is thus perfectly suited for panel and underfloor heating.
aqoLoft - WW
The model aqoLoft WW is used for decentralised hot water preparation. The heat exchanger installed in the module is fed via the in-house heating network and produces hot water at lightning speed using the patented aqoCTR control system. In addition, the aqoLoft WW ensures that the hygiene guidelines are always fulfilled.